PlayStation 3 vs. Xbox 360: Tech Head-to-Head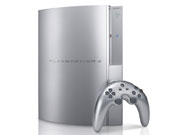 Everyone was expecting Sony to deliver a technological powerhouse with its PlayStation 3 debut here at E3 and Sony sure didn't disappoint. The PlayStation 3 combines the power of the Cell processor and the Nvidia-based RSX graphics processor to create what Sony Computer Entertainment's Ken Kutaragi calls a "supercomputer for computer entertainment."
Which Numbers Are Meaningful?
However, whenever you look at console technical specs, you also have to take them with a whole truckload of salt since the game console market has a long history of making a big deal out of numbers that don't really matter, or even making up numbers that have a tenuous grasp on reality. Remember the internal data precision arguments? That specification measurement became useless fairly quickly once marketing departments start adding different specification numbers together to get up into 64-bit or 128-bit range (OK, Turbografix started doing it back when we were still in the 16-bit era).
Console specifications are a lot like statistics in that you can really change perceptions by paying special attention in selecting what you measure and how you go about measuring it. Microsoft may have been the first manufacturer to announce its next-generation console, but in order to gain that advantage Microsoft also had to reveal its console specs first--giving a fat target-list for Sony's marketing team. Do you really think that Sony would have even mentioned the 51-billion-dot-product-operations per second number during the PS3 press conference if Microsoft hadn't boasted that the Xbox 360 could do 9-billion-dot-product-operations per second? What if we told you that Sony combined the CPU and GPU performance numbers to come up with the 51-billion number while Microsoft only reported its CPU performance number? The Xbox 360 actually has 33.6-billion-dot-product-operations per second if you also include GPU performance.
We're not saying to ignore specifications altogether--most of them are relevant in some way or another. And we're going to talk about the specifications that really jumped out at us at first glance. Let's start with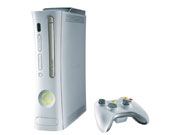 the processor. Sony has announced that the PlayStation 3 will have a 3.2GHz Cell processor that consists of a PowerPC-based core with seven synergistic processing units. The PS3 spec-sheet says that there's an eighth SPE reserved for redundancy--whatever that means. The Xbox 360, in comparison, has a multicore PowerPC processor that has three dual-threaded cores that can handle six total threads at a time. You might be able to call the Cell's SPEs overgrown math units, but we think Sony's Cell processor wins from a brute power perspective.
Apples to Apples on Graphics?
The Xbox 360's ATI graphics core also throws a wrench into our graphics comparison since it uses a new-fangled Unified Shader Architecture that mixes up pixel- and vertex-pipelines and makes comparison to older video card technology very difficult. The Xbox 360 graphics core may have 48-pipelines, but we don't know how powerful they are compared to dedicated pixel and vertex pipelines.
The PlayStation 3 has a pretty strong Nvidia graphics processor, but you can see how Sony may be afraid of the specification sheet comparison by the pipeline number conveniently omitted from the PS3 graphics specifications. We're guessing that the RSX graphics processors has a traditional, non-unified shader engine, so it likely has a smaller total "pipeline" number than the ATI chip. Even if the RSX's normal pipelines are more powerful than the Xbox 360's pipes, Sony doesn't want to risk printing a lower "pipeline" number since people won't understand that it isn't an apples-to-apples comparison.
So how many traditional pipelines does the RSX have? Sony has revealed that the RSX GPU has a 550MHz core clock and has over 300 million transistors. Sony has also stated that the chip is more powerful than two GeForce 6800 Ultra cards put together. Your first guess might be that Nvidia simply doubled the pipeline number on the 6800 Ultra to make the RSX, but you also have to remember that the Ultra only clocked in at 400MHz. If the "double" performance measurement is based on fill-rate performance rather than hardware, the clock speed increase up to 550MHz is clear sign that the hardware improvement isn't from a pure doubling of pipelines. We're guessing that the actual pipeline count is going to be at 24, which is about right for 300 million transistors and, at 550MHz, has just a slightly larger fill-rate than two GeForce 6800 Ultras clocked at 400MHz. Since the GeForce Ultra had 6 vertex pipelines, the RSX likely has 6 more vertex pipes in addition to the 24 pixel pipelines.
Memory and Media
From a memory standpoint, both systems are roughly equal with about 512MB of memory dedicated to system and graphics. The Xbox 360 has Unified Memory Architecture that lets the CPU and GPU share the system's 512MB of memory. The PlayStation 3 on the other had has 256MB of XDR memory and 256MB of GDDR3 memory dedicated to graphics. We still have to take a closer look at the memory bandwidth differences, but game developers will be happy with the graphics bandwidth and memory space available for both systems.
The PlayStation 3 comes with an array of data storage and transfer features. Whereas the PlayStation 2 only supported a memory card and the optional hard drive attachment (for a brief time), the PlayStation 3 supports numerous forms of portable media. The PlayStation 3 has 6 USB 2.0 ports, a memory stick slot, an SD slot, and, in stark contrast to many of Sony's other consumer electronics products, the system actually supports compact flash. Sony even saved a space for a removable 2.5" hard drive.
The Xbox 360, in comparison, doesn't have as much in the way of media support. It has two memory card slots and a handful of USB ports that are rumored to accommodate a host of devices like the iPod, USB memory sticks, and even Sony's own PSP. However, the real power of the 360 is in its networking ability. We can't forget that Bill Gates's new system can also reach across the network to access media from local, Windows-based PCs.
Sony and Xbox took different strategies when it came to decide on an optical drives. Sony decided to use the PS3 to further its own Blu-ray format, which allows for discs that can hold about 54GB each. The Xbox 360 will support dual layer DVDs, which can hold about 9GB worth of data. Both consoles will support older media formats such as CD-ROMs, conventional DVDs, and user-created DVDs. You'll impress a lot of ladies with the Blu-ray line, but the Xbox 360's normal DVD should serve you just fine in the near future.
A/V and Networking
Sony's PlayStation 3 provides numerous A/V output hookups. The upcoming console comes with not one but two HDMI outputs, and PlayStation 3 will be able to utilize both at the same time to output two 1080p video streams at the same time allowing for dual-screen HDTV gaming. Microsoft hasn't finalized the console AV outputs yet, but we do know that the Xbox 360 has the more practical offerings with 720p and 1080i support. Both systems process multi-channel surround sound audio in software.
Network connectivity is going to be an enormous part of the next generation of consoles since destroying your neighbor in Halo 2 is fun, but making that random stranger cry on Xbox Live is priceless. Sony's Playstation 3 comes with a built-it Ethernet adapter, and also includes an 802.11 b/g wireless adapter. The Xbox 360 comes with a built-in Ethernet adapter, but the 802.11 a/b/g wireless adapter will cost extra.
That's it for our quick, spec-sheet driven comparison, but keep your eyes on GameSpot for more hardware updates from E3! In the meantime, peruse the spec comparison chart below, read our massive news article covering the PlayStation 3 launch, and discuss the announcements.
Compare:
Product Name

Sony PlayStation 3

Microsoft Xbox 360
Release Date
2006
Q4 2005
Controller
Bluetooth Wireless
2.4 GHz Wireless
Graphics Core Clock Speed
550 MHz
500MHz
Graphics Processor
RSX "Reality Synthesizer"
Custom ATI Processor
System Memory
256 MB XDR
512 MB UMA (Shared with GPU)
Video Memory
256 MB
512 MB UMA (Shared with CPU)
Embedded Video Memory
n/a
10MB eDRAM
Resolution
480i, 480p, 720p, 1080i, 1080p
480p, 480i, 720p, 1080i
Controller Ports
Supports up to 7 Bluetooth Controllers
Supports up to 4 Controllers
Digital Media Formats
Compatible with CR-ROM, CDR+W, DVD, DVD-ROM, DVD-R, DVD+R
DVD-Video, DVD-ROM, DVD-R/RW, DVD+R/RW, CD-DA, CD-ROM, CD-R, CD-RW, WMA CD, MP3 CD, JPEG Photo CD
Game Media Format
Blu-ray BD-ROM
Dual-Layer DVD-ROM
Integrated Communications
802.11 B/G Wi-Fi, Bluetooth 2.0
802.11 A/B/G Wi-Fi ready, adapter not included
Other I/O Connectors
Ethernet (RJ45), 6 USB 2.0, CF Slot (Type I, II), SD Slot (Regular, Compact), Memory Stick, Memory Stick Duo, 1 x Optical Audio
3 USB 2.0, 2 Memory Slots, Ethernet Port (RJ45)
Plug and Play Storage
2.5in Removable Hard Drive (Unkown Size)
20GB Removable Hard Drive
Standard AV Output Connectors
2 x HDMI, 1 x AV
n/a
L2 Cache
512KB L2 cache, 256KB per SPE
1MB
Processor
Cell Processor
Custom IBM PowerPC CPU
Processor Clock Speed
3.2 GHz
3.2 GHz
Built-in Features
Backward Compatible with PlayStation 2, Stands Vertically or Horizontally
Backward Compatible with Xbox (limited), Stands Vertically or Horizontally, Interchangable Face Plates, Xbox Live Service, Media Center Extender
Memory Bandwidth
25.6 GB/s main memory bandwidth, 22.4 GB/s video memory bandwidth
22.4 GB/s main memory bandwidth, 256 GB/s to eDRAM, 21.6 GB/s FSB
Surround Sound
Multichannel Output (software driven)
Multichannel Output (software driven)